Introducing Bladder Health UK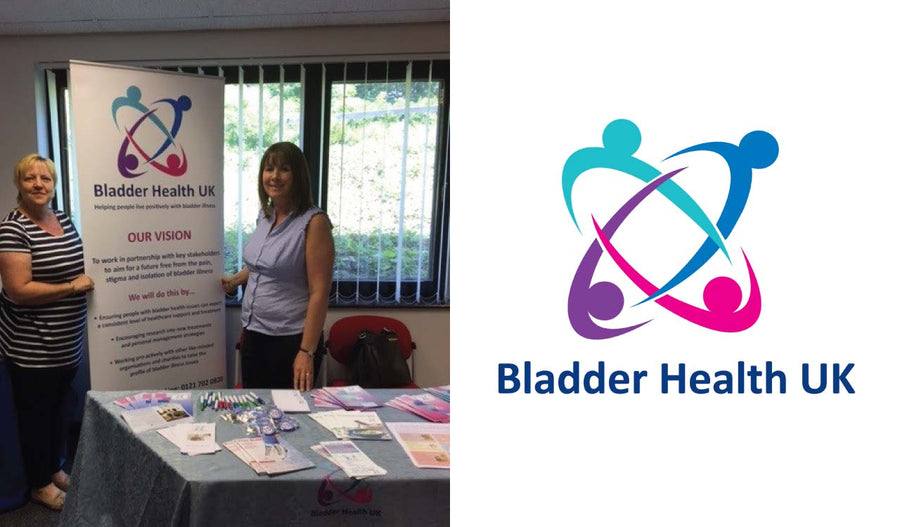 Sweet Cures has worked closely with Bladder Health UK over the last several years, by offering product samples, attending events, and sharing research. We're delighted to announce that since September 2020, Sweet Cures now officially sponsors Bladder Health UK to help support the charity in providing such an important service for sufferers of chronic bladder illness.
Whilst much of the focus at Sweet Cures is to produce the purest supplements, we wholeheartedly believe in providing the best customer service, by highlighting research, charities, and medical professionals that will ultimately support a person who is suffering. With that in mind, we invited Susannah, Bladder Health UK's Communication and Marketing Manager to explain what services they offer and more importantly how to get in touch should you need support.
Bladder Health UK is a national, patient-based information and support charity. Predominantly we provide resources for patients although increasingly we are finding people within the medical profession are interested in our work and want to share knowledge. We are a registered charity, founded in 1994 and are dedicated to helping people with all forms of chronic bladder illness.
Finding ways to cope with chronic bladder illness is often a slow, painful and bewildering experience. Our confidential advice line which is open from 9.30am until 2.00pm Monday to Friday, receives many calls from newly diagnosed patients and those wishing to seek more information and help. The line is open to members and non-members alike.
We provide a pack of resources for members including a handbook on their condition, a Diet Booklet and a Recipe Book. We distribute a membership magazine three times per year in which we publish information, research and case studies on chronic bladder illness. We also have a wide range of factsheets on the various treatments available.
We have a busy chat room / forum, a widely used, recently up-dated website and are active on Twitter, Facebook and Instagram for those bladder illness sufferers seeking information, help and support.
We run study days for members to come and learn more about the management of their condition and also for healthcare professionals keen to know a little more about chronic bladder illness.
Website: www.bladderhealthuk.org
Advice Line: 0121 702 0820
Facebook: https://www.facebook.com/BladderHealthUK
Twitter: https://twitter.com/BladderHealthUK
Share This