Bladder Health Supplements for Cats, Dogs and Household Pets
Discover a range of supplements suitable for cats, dogs, and household pets. Our bladder health range offers treatment and support for feline, canine cystitis, UTIs & FLUTDs. 
Waterfall D-Mannose pet is a natural supplement that can be sprinkled daily on food and mixed with your pets water supply. With a slightly sweet/neutral taste D-Mannose Pet is easy to administer, mixing with water or a treat.

Urine Test Strips can be used alongside Waterfall D-Mannose Pet, to check for progress and monitor health.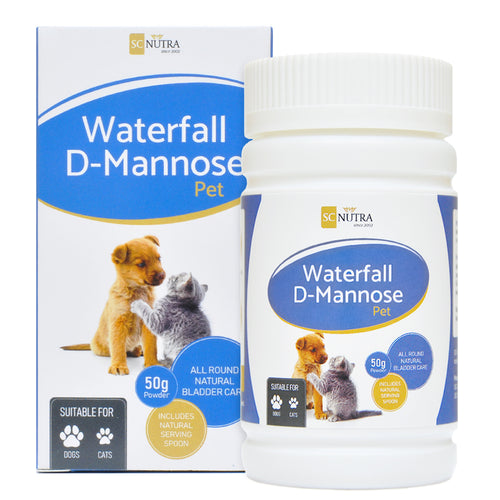 Save £5 when bought with D-Mannose