Gary's 100 mile charity bike ride for Sense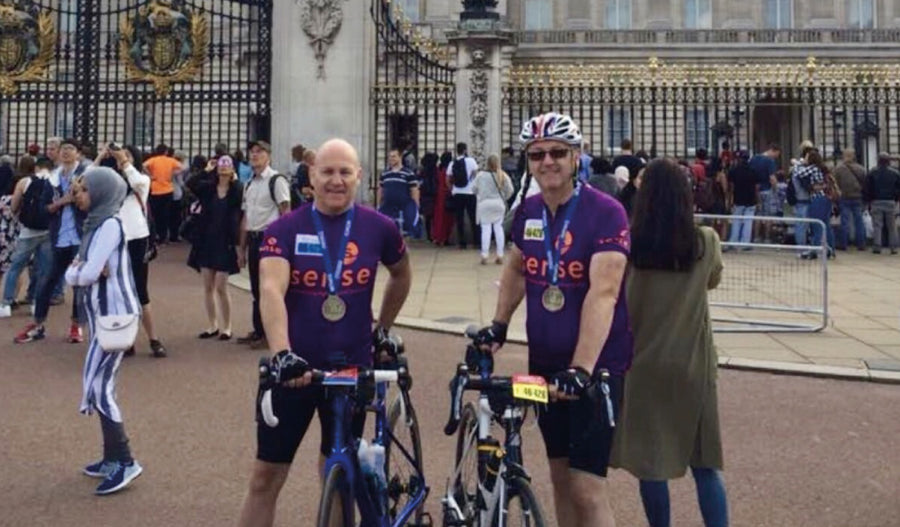 If you've been a Sweet Cures customer for a while, you'll know we like to highlight some of the incredible achievements of customers and also our staff.
On this occasion, we'd like to introduce you to our sales manager Gary Torbuck who has been tirelessly supporting a charity called Sense, amongst others, for several years by undertaking various bike rides such as the 
Prudential Ride London 100
.
Sense is a charity that supports anyone living with complex disabilities and those who are deafblind. Sense's goal is to help people communicate and experience the world. They believe that no one, no matter how complex their disabilities, should be isolated, left out, or unable to fulfil their potential.
To find out more details about the incredible work Sense does or get support for yourself, a friend or a family member, please visit
https://www.sense.org.uk
for more information.
Gary and his brother Martin have given themselves the challenging task of completing a 100-mile bike ride. Starting in London at the Victoria Embankment, the route takes the pair through Epping Forest, Great Dunmow, and Chelmsford, finishing back in London at Tower Bridge.
If you would like to support Gary and Martin you can sponsor the pair here on their justgiving page
https://www.justgiving.com/fundraising/gary-torbuck3
- You can donate as little as £2.
We appreciate that many may not be able to afford to donate, but you can still get involved by sharing this story on social media and sharing the incredible work Sense do.
Good Luck Gary & Martin!
Share This