New Sales Manager for Sweet Cures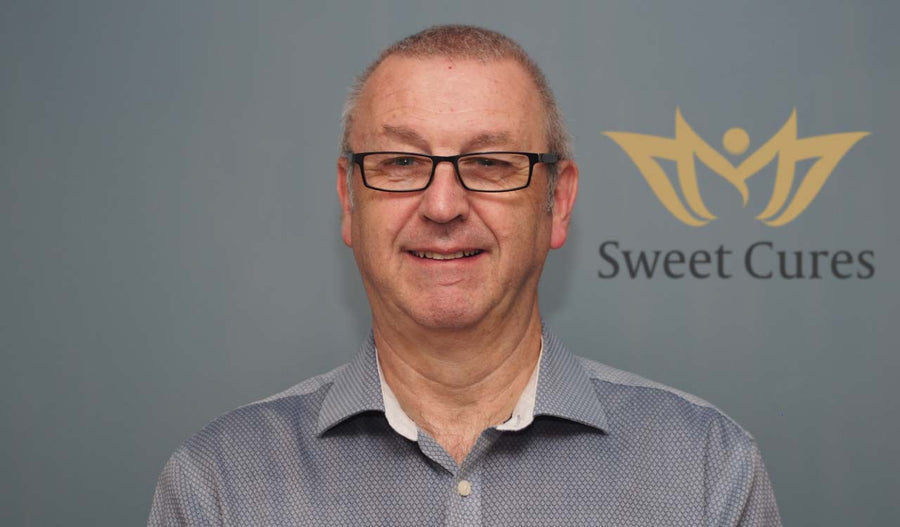 Natural health industry veteran Gary Torbuck has been appointed as sales manager for supplement manufacturer and retailer Sweet Cures as part of the company's plans for growth.
He joins Sweet Cures, a world-leading producer of natural health supplements, from his role as UK and Republic of Ireland Sales Manager for OptiBac Probiotics where he spent almost seven years. Prior to that, Gary was the first sales manager for Higher Nature and was also sales manager for BioCare.
Starting his career in natural health food supplements in 1990, Gary has a track record of supporting independent retailers to grow sales and improve margins. His focus at Sweet Cures will be on product training, new product development and working with retailers on how to increase their consumer sales and margins.
Dave Smith, Design and Marketing Director at Sweet Cures, said:
"We're thrilled to welcome Gary to the Sweet Cures team as we continue to grow and expand our operations. His extensive experience in the natural health supplement industry and his passion for independent retailers makes him a great fit for the organisation.
"Independent retailers have had a hard time of it – as essential retail, many of our customers have remained open and been incredibly supportive to the population of this country throughout the Covid-19 pandemic. As a business we recognize that. This appointment is an illustration of our ongoing commitment to support our independent health food stores and pharmacies."
New Sweet Cures Sales Manager, Gary Torbuck said:
"The standard of independent retail in the UK is exceptional and supporting that is something I really care about. Customer care, for both trade customers and consumers, is in Sweet Cures' DNA which is something that really attracted me to this role.
"One of the first companies in the UK to produce and sell D-Mannose almost 20 years ago, the team are still just as passionate today about getting their products into the hands of those who need them. Improving people's lives is why they get out of bed in the morning and that is something that really resonates with me.
"The Sweet Cures brand is synonymous with quality and I am looking forward to bringing my experience and skills in sales management and product development to these great products."
Sweet Cures specialises in researching, developing and creating natural health supplements using healthy and essential sugars, with products including Waterfall D-Mannose®, High Energy D-Ribose™, L-Arabinose Plus™ and Xylotene®.
For more information about Sweet Cures, visit: www.sweetcures.co.uk
ENDS
Picture caption: Newly appointed Sales Manager at Sweet Cures, Gary Torbuck
For further information contact:
Nicky Dawson, PR Senior Account Manager
Gardiner Richardson
Ellie Lyall, PR Executive
Gardiner Richardson
Notes to Editor:
About Sweet Cures
Sweet Cures is one of the world's leading experts in natural health supplements, driven to provide the highest quality products and customer service experience.
For over 18 years, Sweet Cures has specialised in using healthy and essential sugars as an effective and safe approach to maintaining good health across a range of areas, from bladder health and friendly bacteria, to digestive health and energy levels. Sweet Cures boasts a wide product range of natural health supplements using monosaccharides, such as Waterfall D-Mannose®, High Energy D-Ribose™, L-Arabinose Plus™ and Xylotene®.
The Sweet Cures team are experts in their field, ensuring the purity of products is always ahead of competitors, made from the finest ingredients at the optimal dosage, without unwanted excipients, binders and fillers.
The team also prides itself as being one of the few natural supplement manufacturers you can contact directly for product information, and have helped thousands of customers from across the globe.
From its HQ in York, Sweet Cures handles the whole process directly, from enquiries and manufacturing, to packaging and deliveries. For more information, visit www.sweetcures.co.uk or find Sweet Cures on Facebook, Twitter and LinkedIn
Share This