Sweet Cures Name Change to SC Nutra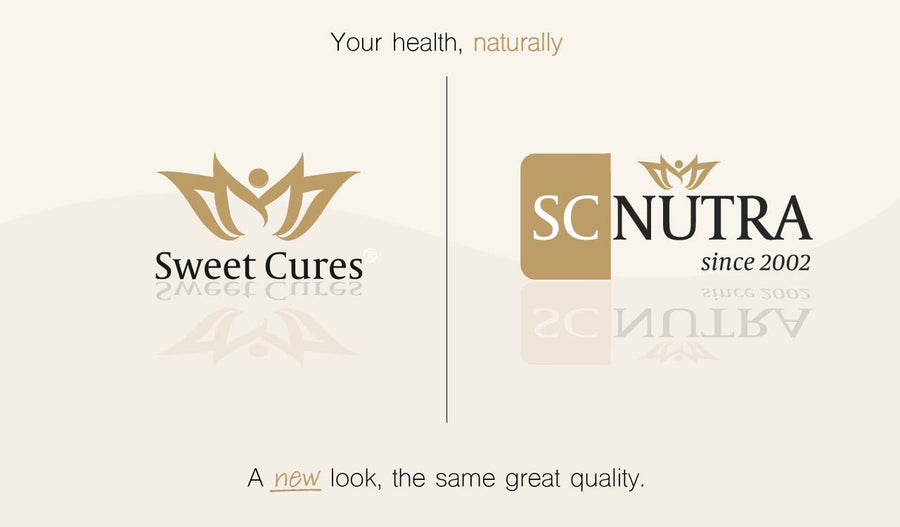 As you may already know Sweet Cures was one of the first companies to bring D-Mannose to the UK market nearly 20 years ago. Now, we supply Birmingham Children's Hospital, amongst others, work closely with charities such as Bladder Health UK, and have an expanding product range, with dedicated Probiotic Blends, Vitamin D3, and Wild Oregano Oil C80 Capsules to name a few, all coming soon.
Over the years we've grown the Sweet Cures brand into something which is recognised all over the world, but as we've grown, we've realised a need for change. Whilst we have successfully supported hundreds of thousands of customers from very different backgrounds & personal health journeys from all over the world. We've noticed as we've worked more closely with customers with chronic problems, that some use our products to simply find relief, or as part of an overall solution – with this in mind we feel the company name 'Sweet Cures' is less appropriate.
We're excited to announce that Sweet Cures will be changing its trading name to SC Nutra in the coming months. We want to reassure customers that this change is simply a name change, our company vision for producing the purest natural products, without bulking agents or fillers isn't going to change, nor is the award-winning customer support we offer daily on the phones and by email.
We appreciate SC Nutra will take a little time to become familiar, and we're almost certain we'll still occasionally answer the phone and say, "Thank You for calling Sweet Cures", but over time we hope you'll join us on this new journey with the same fantastic team that brought you Sweet Cures.
Please remember our phone lines (01904 789559) are open 8:30am to 6:00pm – Monday to Friday, if you'd like to discuss this change or if you require any help with our products – we're here for you.
Share This