SC Nutra (Sweet Cures) - April 2023 Newsletter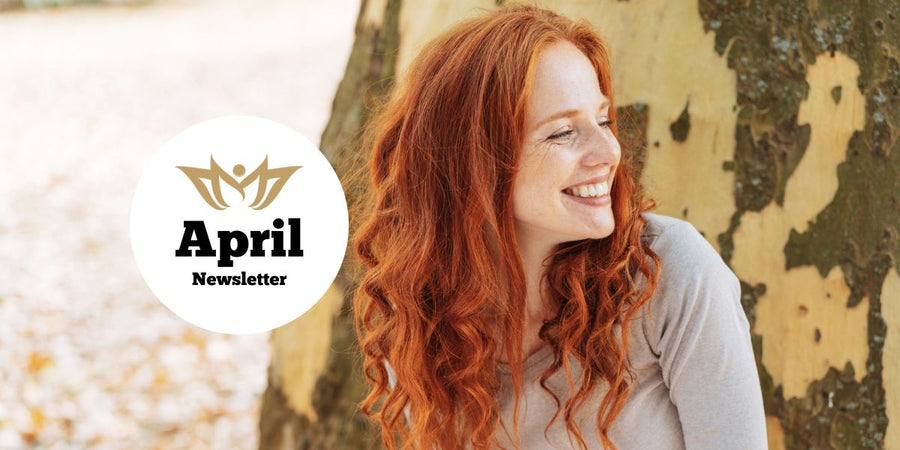 In this month's newsletter, we review our Organic Wild Oregano Oil C80 range and explain what to look for when considering an oregano oil product.
We're raising more money for Bladder Health UK, with Dave, our Design & Marketing Director, taking on the Hull 10k and discussing what the charity means to his family.
It's also the final week to take advantage of a couple of Buy 1 Get 1 Free offer's on our Vegan Vitamin D3 range and UniBac Infant Drops - (Add two to your bag to get the offer or call us on 01904 789559).
We're also highlighting the upcoming bank holiday and politely reminding anyone who needs our products over this extended weekend to order before 5:15 pm on Thursday, 27th April.
Please also see our opening hours for the month ahead, with this month seeing three bank holidays due to the Coronation of King Charles III. ( The bank holidays will not affect Saturday opening, and orders sent as usual ).
Finally, we also announce our monthly Trustpilot competition winners. The SC Nutra (Sweet Cures) Team UK: www.sweetcures.co.uk / 01904 789559
Bank Holiday Deliveries & Opening Hours
Bank holidays can cause some delays within the Royal Mail network. While these delays aren't typically significant, we do appreciate how frustrating a day or two's delay can be if needing a product urgently. With this in mind, we politely advise you to order before 5:15 pm on Thursday, 27th April, for the best chance for orders to arrive before the Bank Holiday weekend if selecting the Free Royal Mail 24 delivery option.
Buy Now
Hull 10k for Bladder Health UK
Our design and marketing director, Dave, is participating in the Hull 10k this year and raising money for Bladder Health UK. We caught up with Dave to ask him why he was taking on this challenge;
"In my personal life, my daughter suffered from UTIs, and my son was born with hypospadias. Bladder Health UK was kind enough to support us in finding pediatric charities and specialists to help us make informed decisions. At SC Nutra, we often refer customers to Bladder Health UK, a fantastic support channel for anyone with a bladder-related condition.
This year, we've decided to raise money for Bladder Health UK by participating in the Hull 10k. I'm not the most sporty, so I will be delighted to finish in one piece!"
Fundraising Page
Certified Organic Wild Oregano Oil C80
When searching for high-quality oregano oil, it is crucial to consider several factors to ensure you are getting the most potent and beneficial product. One of the primary considerations should be the oil's organic certification. Organic oregano oil is made from plants grown without synthetic fertilisers, pesticides, or genetically modified organisms. This ensures a more sustainable and environmentally friendly product and guarantees that the oil is free from harmful chemicals that can compromise its purity and potency.
Another critical aspect of high-quality oregano oil is its carvacrol content, the primary active compound responsible for its therapeutic benefits. Superior oregano oil should have a carvacrol concentration of at least 80%, which ensures optimal effectiveness. It is also essential to consider the oil's thymol content, as high thymol levels can cause skin irritation and other adverse reactions. Look for an oregano oil with low thymol content, ideally less than 5%, to minimise the risk of side effects. Additionally, the oil should be steam-distilled and extracted from Origanum vulgare or Origanum minutiflorum, the two most potent oregano species.
New Organic Wild Oregano Oil C80 Advanced:
80 - 83% Carvacrol Level
Low Thymol Level < 2%
Soil Association Organic
Certified Pure Organic Oregano Oil
Steam-distilled Origanum Vulgare
Organic Wild Oregano Oil C80 Advanced
Trustpilot Competition Winners
This month's Trustpilot winners are Janet & SJ, Congratulations, you've both won a £50 gift card for Sweet Cures products.
"I have been using d-mannose for years and would not live without it after I was lucky enough to discover it."
Janet - Waterfall D-Mannose 1000mg Tablets
"Can't complain. Does what great quality Oregano supplements should do which has been a task to find. Glad I did my research."
SJ - Wild Oregano Oil C80
If you'd like a chance at winning, complete a Trustpilot review, every review left counts as an entry to the competition – Good Luck. Trustpilot reviews are automatically sent to customers by email around one week after placing an order online.
Share This